Posted on 2011.12.19 at 22:28
Current Mood: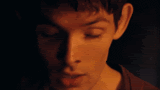 accomplished
Title: A War Love Affair DVD Cover
Artist: katie_the_sith
Rating: PG13
Warnings: None
Disclaimer: I do not own any of the images shown. Merlin characters belong to BBC some components of the images are from the movie Atonement and the BBC show Downton Abbey.
This fanart was created for rotrude's wonderful, wonderful fic
Master Shot
where Merlin and Arthur are actors in a Brokeback Mountain meets Atonement film. I was so enthralled by this fic I felt compelled to make a DVD cover for the film 'A War Love Affair'. I'm not that great of a manip artist but I hope I did it justice.